EliteScience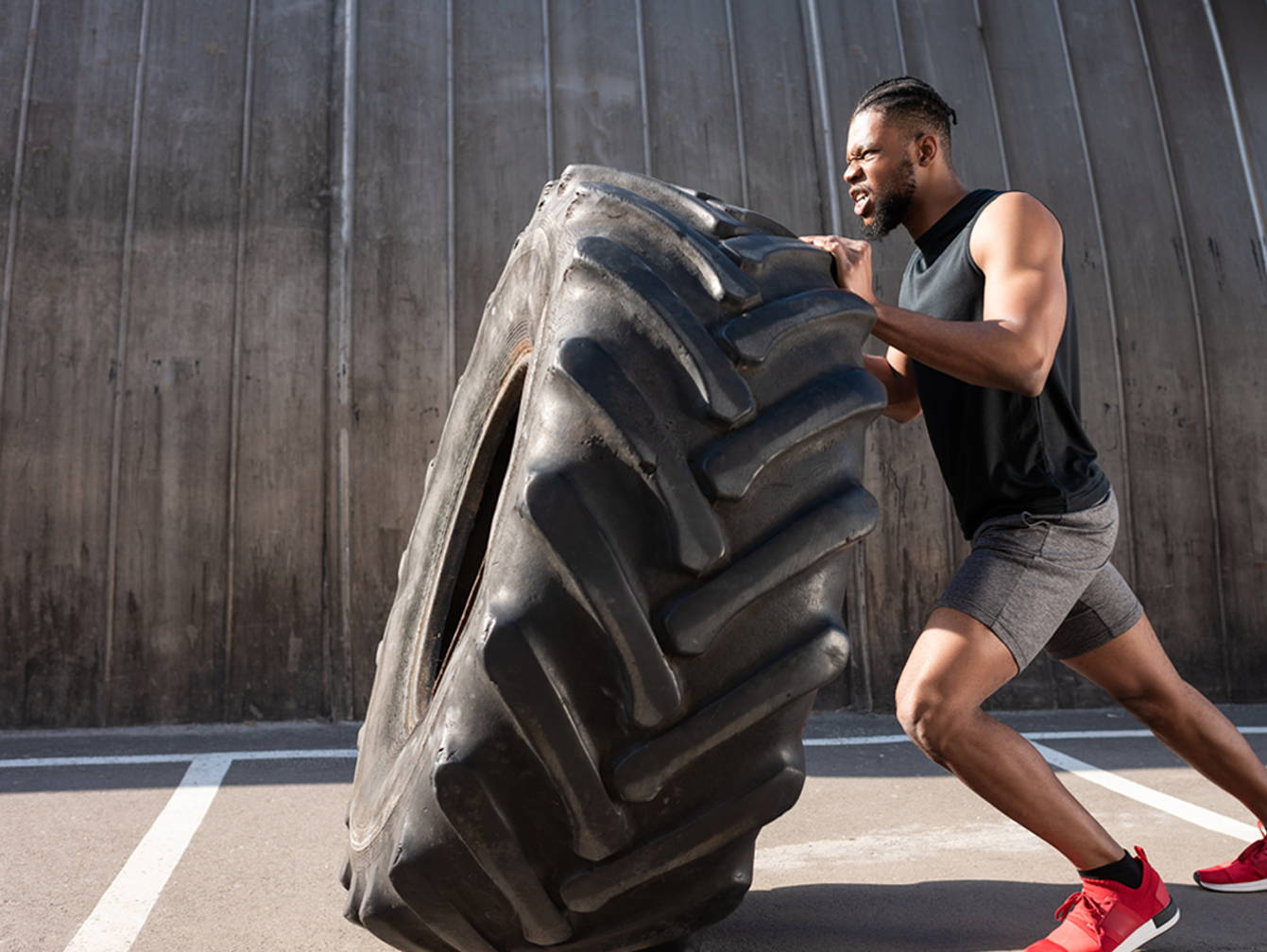 ---




WE TAKE DEHYDRATION SERIOUSLY
Dehydration is commonly understood as too little water in the body. Truthfully, it's much more complicated. Dehydration is actually a process whereby the body suffers from excess fluid loss (water and electrolytes) without proper replenishment.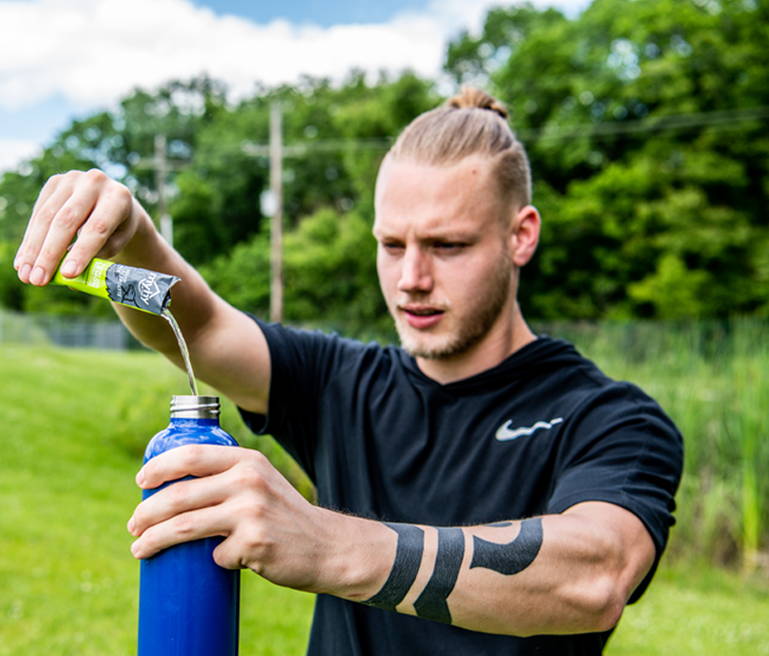 to fit all electrolyte needs

Designed to be used during
physical activity or sweaty
situations.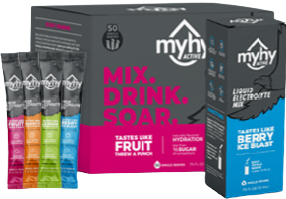 4 FLAVORS
5 or 50 count boxes

Anytime hydration. All the
electrolytes and none of the
sugar.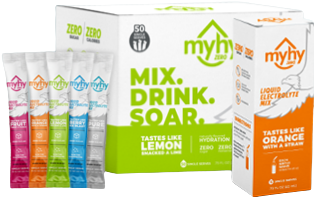 5 FLAVORS
5 or 50 count boxes

Electrolyte balance to keep
core temps low when temps get
high.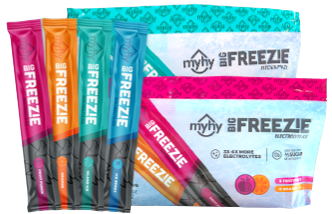 4 FLAVORS
2-flavors 16 count bags
MYHY IS BASED ON SWEAT STUDIES
Through numerous trials and analyses conducted during our sweat studies, we found that replenishing the proper amounts of electrolytes lost through sweat is necessary for maintaining proper hydration. The more accurately you replenish exactly what you lose through sweat, the more likely you are to maintain a hydration balance that leads to peak performance.

We purposefully crafted the MyHy master formula to do just that, using strategic amounts of sodium and potassium and a low amount of real sugar to hydrate you faster and more efficiently.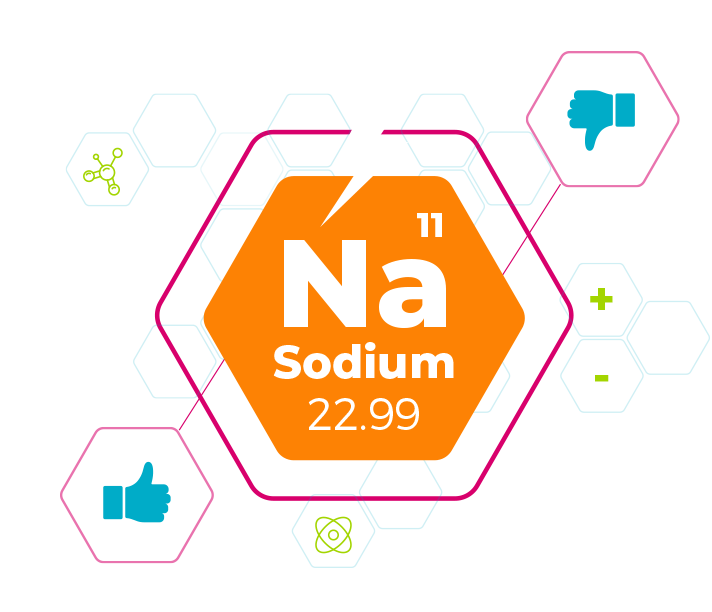 DEBUNKING
SODIUM MYTHS
You may have seen electrolyte drinks labled as "Low Sodium." So is sodium good or bad?
Contrary to its checkered reputation, sodium is the most important electrolyte for optimum hydration. The mineral is essential for muscle function, nerve impulses, and overall health. In sweaty environments, the amount of sodium our body loses is staggering. Drinking only water or 'low sodium' products is NOT good enough. It is extremely important to replace the sodium that is lost to maintain normal physical and mental performance.
90%
OF ELECTROLYTES
LOST IN A DROP OF
SWEAT
ARE SODIUM
SODIUM
IS THE MOST
IMPORTANT
ELECTROLYTE
FOR OPTIMUM
HYDRATION
SUGAR AND SODIUM — THE DYNAMIC DUO
No one is more fit to help you stay hydrated than sugar and sodium combined. Sodium's got the power that your cells need to replenish while a bit of sugar brings the speed! MyHy uses this scientific advantage to your benefit. In our formula, sodium climbs on sugar's back and soars like an eagle into your bloodstream at a rapid pace.